Grow Your Critical Thinking Skills, Improve PBDS Test Scores
It's important to keep up with your continuing education credits and improve your PBDS nursing test scores.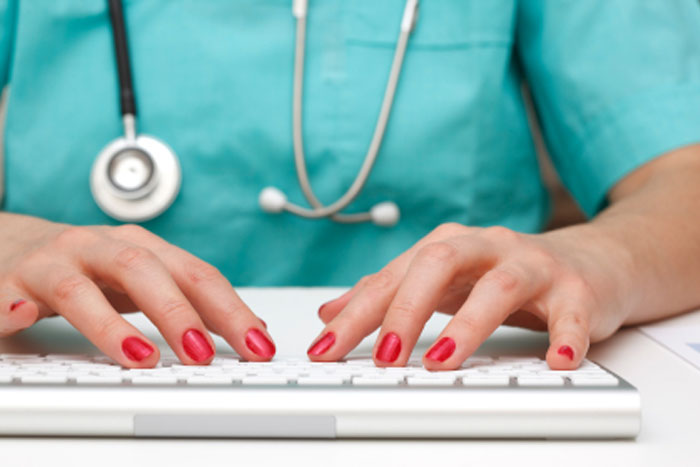 Travel Nurses Connect with the Resources You Need, Here!
Since the success of registered nurses' continuing education hinges on razor sharp critical thinking, it's important to sharpen the blades from time to time by keeping up with your continuing education credits; free and unlimited at American Traveler, CEU courses are designed for busy schedules and easy to accumulate during any nursing assignment. You can print your completion certificate at home!
Continuing Education is an important part of travel nursing job benefits; beyond the health and life insurance, cost-free private housing and help meeting travel associated costs, registered nurses with CE Direct Membership are eligible to receive one complimentary credit when they view a webinar and fill out an evaluation report. If you're a healthcare professional interested in building critical thinking skills that—for recent hires in great registered nurse jobs —boost PBDS nursing test scores, a visit to eventbrite.com lets you view and register for upcoming webinars.
What is the PBDS Nursing Test?
The PBDS nursing test is the Performance Based Development System. Learn what nurses can expect from this test, now implemented in over 500 US hospitals nationwide.
Read more about the PBDS test and download the PBDS Study Guide
The PBDS nursing test:
All assessment components require the employee to critically think – multiple choice are NOT used
Tests on general clinical knowledge and medication administration
Compares individual responses to criteria and performance standards developed by the hospital.
Evaluates critical thinking abilities
Evaluates Interpersonal communication skills
Evaluates technical skills
In registered nurse jobs, the road to optimal achievement is paved with the intention of using critical thinking to get the results you need. "Critical thinking is the difference between success and failure," says American Traveler's Nurse Coordinator, Debbie Bacurin, R.N. "Working smart as well as hard leads to better career fulfillment and healthier patients."
Reasons successful registered nurses are solid critical thinkers:
Healthcare today isn't what it once was and continues to change.
New ways of doing things sometimes create new problems, unsolvable by old methods
Patients' conditions are growing more complex in nature and in treatment
There's more consumer involvement from patients and their families.
Registered nurse jobs take place in diverse settings, i.e. float assignments.
Health IT is rapidly changing, requiring use of high-tech technology as part of registered nurse jobs.
Consumers of healthcare demand to see efficiency and results for the money they spend.
Redesigning healthcare to meet patients' expectations cannot be done without critical thinking.
Critical thinking skills help nurses deal with the realities of registered nurse jobs.
Save a date in your future for a webinar, the ultra-convenient way to earn a nursing CEU!
Nursing CEUs are with American Traveler are unlimited, and free CEU courses that satisfy State Board of Nursing Requirements—but more importantly they will satisfy YOU!  Get in touch with a staffing expert at American Traveler today—call us 800-884-8788 at or apply online!
Monday October 25, 2010