Floating Nurses Learn New Skills and Get Higher Paying Job Offers
Floating nurses learn new skills and get higher paying job offers for any top-notch hospital.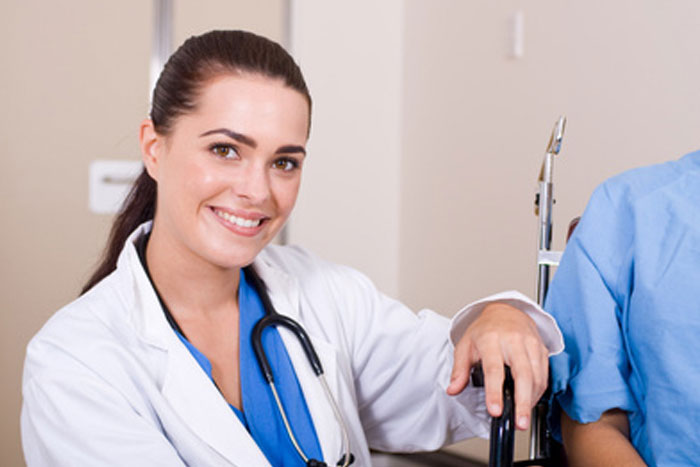 Advance Your Nursing Career: Take a float shift, share your expertise and rise to all occasions!
Nurse Managers and healthcare staffing experts agree that it's a necessity—for any top-notch hospital—to have experienced registered nurses on staff, who float to departments experiencing staffing shortages and higher patient volume. In addition,  floating to departments experiencing staffing shortages assures hospitals that travel nurses really play an important role and can perform to the best of their ability.
Registered nurses, among them travel nurses, approach their float assignments capably and with a high degree of adaptability and skill; further good news—as revealed by a study that looked into flexible healthcare staffing approaches, like travel nurse jobs—found that, surprisingly, more nurses are choosing to float in today's healthcare landscape, rather than waiting to be asked.
American Traveler checked in with Clinical Coordinator, Debbie Bacurin, R.N., a former Nurse Manager, to weigh-in on what drives this emerging trend for floating nurses.
"We are seeing more and more facilities post float nurse positions, this lets the nurse know upfront that she/he may work on any unit for their scheduled shift. Resource managers are helping nurses on float shifts transition more seamlessly into Med/Surg, telemetry, PACU hospital departments and more,—when a floating nurse does well, it leads to getting more experience in the ICU further down the road; they get over the initial reality shock of nursing. If there's any discomfort, nurses on float assignment should remember—it's just one shift—and there are always resources available to use for assistance during your shift."
When American Traveler talked with its travel nurses and their experiences as floats, we discovered that the "guidance" Debbie talks about is owed, in part, to travel nurse jobs melding so well with the digital age. Web-based technology, used by staffing offices to fill shortages, assumes a lot of the credit in making floating shifts easier to come by and benefit from. Health IT is streamlining the sign-up process for floats, and encouraging diversification in nursing careers with opportunities galore for those lucky enough to be in travel nurse jobs.
American Traveler client expert on floating, Jamie Coshun, a staffing manager in a Boynton Beach, Florida hospital, concurs. Hiring managers at healthcare facilities are in agreement; in fact, records show that many employers use a nurse's ability to float well as an additional skill in both team work and nursing skills for travel nurse jobs. But as much as there is to look forward to in floating, some older caveats apply.
Cons
Since a resource nurse helps guide the R.N. on float assignment, things generally go smoothly; still there are a few enduring reasons why many nurses prefer not to float. They are:
A negative mental model kicking in
Float nurses usually don't know anyone on the floor
Increased liability: skill sets need to be reviewed before being floated to a unit
Pros
Paper based approaches to sign up for floating shifts used to lead to urgent phone calls from nursing managers—a balancing act with shaky results. Here's what strides in Health IT are doing for floating nurses:
A wider selection of floating positions, viewable online
Organization-wide awareness of work opportunities
Increased understanding of hospital's overall needs
Gives registered nurses experiencing burn-out the discreet opportunity to try something new
With more registered nurses filling shifts online, floating is on the decline but won't go away completely; enhance your travel nurse jobs by knowing how to float safely.
How to float safely
A Board of Nursing in every state maintains that floating nurse assignments should include only those duties and responsibilities for which competency has been validated.  Registered nurses are obligated to refuse the float assignment if they know themselves to be incompetent at providing a specialty level of patient care. Nurses, as well as their supervisory R.N., are subject to Board discipline in the event of injury to a patient. Ask your nursing manager for resource materials that explore safe floating strategies!
What American Traveler wants you to know …
Our nursing jobs are in award winning medical facilities and outpatient centers nationwide; contact one of our expert recruiters today for optimum job placement in both permanent and travel nursing jobs. Floating or not, the right nursing career anchors you to your goals. Set your world on fire and apply online today.
Tuesday September 21, 2010