Five Tips for Traveling PTs, from an Experienced Physical Therapist
Meet Dennis, a native New Yorker, with a Master's of Science in Physical Therapy and an MBA in Healthcare Administration.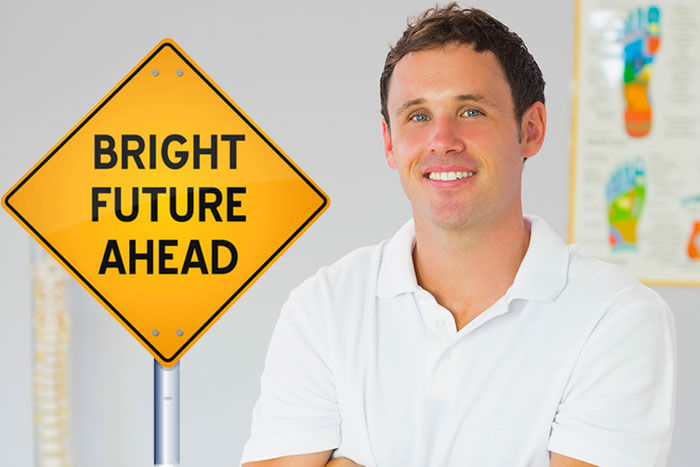 Meet Dennis, a native New Yorker, with a Master's of Science in Physical Therapy and an MBA in Healthcare Administration.
A native New Yorker, Dennis had a ten-year physical therapy career in Manhattan. Dennis shares his tips on why he choose to leave his permanent position and take a travel physical therapy job. Dennis shares, "After working ten years in physical therapy pediatric and cardiac rehab, the fast pace lifestyle of New York was exciting, but I was starting to wonder what else was out there. I was also finishing up with my business degree, and thinking about the next stage in my career. At that point I decided on a travel therapy job. My brother and his family live in South Florida, so taking a physical therapy job that put me close to family — while trying out a new clinical setting — sounded like a great fit."
Like many travel jobs, Dennis' three-month assignment was extended to almost a year. Many travel therapy jobs work out so well for the therapist and for the facility that everybody agrees to keep things going; some even become permanent. After ten years as a practicing physical therapist, Dennis was appointed director of an outpatient rehab facility where he was able to put his business education to work. In addition, he can draw on his many years as a physical therapist when he needs to understand the viewpoint of a practitioner.
Dennis' Top Five Tips for Travel Therapists
Consider working in a location or type of facility that isn't necessarily "on your list." Your consultant may have some out-of-the-box ideas for you, but won't recommend a location that you can't handle. Do some of your own research, too, and use your phone interview to find out everything you can about the job.
Get your paperwork in order as soon as possible. It can take several months to secure a physical therapy license and verification in a new state, so you'll need to build that into your time frame.
Lots of rehab therapists pack familiar items to make their travel assignment housing feel like home. Some like to bring family photos; Dennis brings along some home-town sports memorabilia (Mets and Jets!) to keep him grounded.
Take your own goniometer, tape measure and any other instruments of which you've become fond — not that the facility won't be fully equipped wherever you're going, but sometimes you get attached …
Traveling is a great opportunity to enjoy your favorite activities in a whole new way, besides being a tried-and-true way to meet new people. Dennis is an avid cyclist and tennis player. "It wasn't so easy to play tennis in New York in December, but South Florida is loaded with courts. I could play just about every day of the year if I wanted to!"
Dennis' advice for a physical therapist who wants to make the most out of a travel therapy job? "Be open to everything. Be open to new locations, new people, even new and different methods of therapy or documentation. It's all going to make for a better experience. Travel jobs are a good way to build up and diversify your resume, while still giving you the freedom to try new practice settings that may catch your interest down the road."
As he's moved through different specialties in physical therapy, from perm jobs, travel therapy jobs, and even a corporate position, Dennis has shown real flexibility in his career. That's something that all healthcare professionals can keep in mind.
Related page: View Physical Therapy jobs outlook infographic
Tuesday August 16, 2011