Enhance a Nursing Career with Insights, Facts on Medical Robotics
The da Vinci© Surgical System, a hot topic in the medical community, and one that encourages Med/surg nurses to advance their education on medical robotics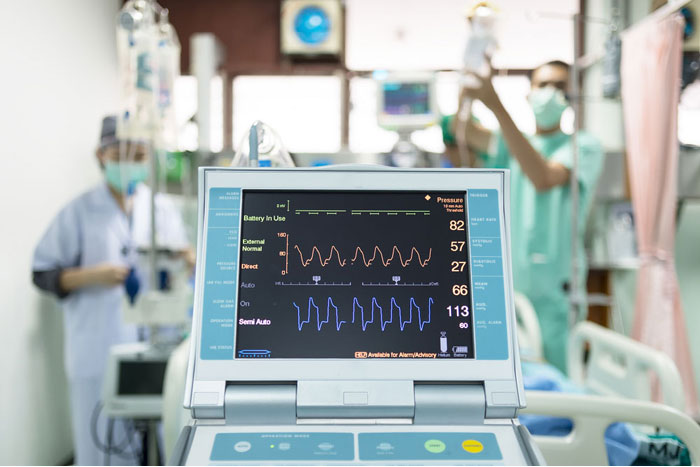 OR Nurse Jobs get more cutting-edge with the da Vinci© Surgical System
Surgery used to present two options for doctors and their patients: a large open incision or laparoscopy; in the case of the later, surgery was limited to a handful of simple procedures, but now there's an alternative that can be used in a wide variety of complex surgeries—and the fun part? It looks a little like a video game in an arcade.
What are we talking about? The da Vinci© Surgical System, a hot topic in the medical community, and one that encourages Med/surg nurses to advance their education on medical robotics; just like their colleagues in OR nursing jobs, are encouraged to learn everything they can to better assist post-op patients.
If you fall under the OR nurse jobs or Med/Surg category, consider the da Vinci a buzz-word in your continuing education as a nursing caregiver. Chances are you'll concur with studies on the positive clinical outcomes (like reduced pain) of this high tech surgery and understand why more and more hospitals are welcoming da Vinci in.
Created by the Intuitive Surgical company and named after Leonardo da Vinci for its precision in anatomy and 3-D images reminiscent of his drawings,the da Vinci's minimally invasive approach is radically changing patient experiences and OR nurse jobs for the better. See it in action by watching the video below.
The da Vinci is comprised of 3 critical parts: the console, where the surgeon sits, looking through 2 eye holes at a 3-D image of the surgical field; a patient side-cart featuring 3 to 4 robotic arms that act as scalpel, scissors, sutures and endoscpic camera; and, finally, The Vision System, where operating images are enhanced, refined, and optimized to better guide the surgeon.
The cost of this sophisticated machinery—1.3 million—has yet to slow sales, now past the $600 million mark. Though da Vinci surgeries take longer than laparoscopy, this robotic technique creates less physical stress for the surgeon, who doesn't have to stand, use long-shafted hand-held instruments or trouble him/herself to look up and away at a 2D video monitor.
The da Vinci, eliminates the need for the surgeon to rely on a patient-side assistant to steady the camera on target anatomy—it's all right there in the console—and holds certain advantages over traditional surgery as well; the surgeon is spared from X-ray exposure that forces some in surgical careers into early retirement.
And further cause for those in Med/Surg nursing jobs and OR nurse jobs to pay attention to the future of medical robotics?
Patient outcomes are improved by shorter hospital stays and faster return to normal activities. The use of da Vinci also includes the unprecedented benefit of avoiding blood transfusions associated with surgery.
Regardless of your medical specialty, it's always a good idea to stay current on the latest medical trends. Med/Surg nurses and those in OR nursing jobs are sure to notice a change in the operating room landscape, as more and more procedures are mastered by medical robotics; the da Vinci website's FDA page lists every surgery it performs, but here's a sneak peek:
Radical prostatectomy
Gastric bypass
Hysterectomy
Myomectomy
Sacrocolpopexy
Adrenalectomy
Splenectomy
Bowel resection
Cardiac tissue ablation & Mitral valve repair
The da Vinci's goal is to make surgical careers and OR nursing jobs easier by providing surgeons with superior visualization, enhanced dexterity, and, last but not least, greater precision and ergonomic comfort. OR nurse jobs just got more "cutting" edge!
Wednesday June 09, 2010