Doctor Who? More Registered Nurses and PTs Achieve a Doctorate
In a recent New York Times article entitled: "When the Nurse Wants to Be Called 'Doctor' " author Gardiner Harris emphasizes the modern day struggle that exists over the growing number of registered nurses achieving a doctorate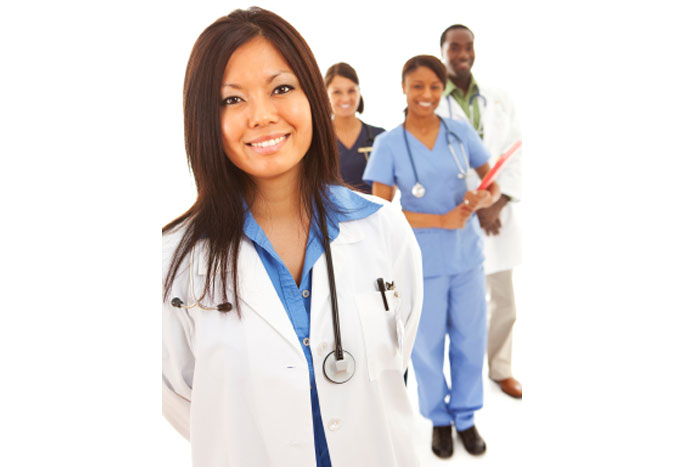 As more nurses and physical therapists achieve a doctorate, median salaries climb to $90,000 a year
In a recent New York Times article entitled: "When the Nurse Wants to Be Called 'Doctor' " author Gardiner Harris emphasizes the modern day struggle that exists over the growing number of registered nurses; achieving a doctorate of nursing practice (DNP) degree and introducing themselves in a clinical setting as 'Doctor.'
In the article, Dr. Roland Goertz, Chairman of the American Academy of Family Physicians, said nurses who do this can confuse patients. It's a misuse of the term, he said.
President of the American Association of Colleges of Nursing, Dr. Kathleen Potempa, doesn't see it that way. She told Harris the nursing doctorate is about staying current and advancing in the practice, not competing with MDs.
"Professionals who achieve that academic level of education are entitled to be called doctor," said Deborah Bacurin RN, Clinical Coordinator for American Traveler, a leading healthcare staffing firm. "With advancements in healthcare education and a system growing in complexity, we will see this issue either dissolve or be resolved.  Nurses are all about delivering safe and effective patient care."
Richard Hader, PhD and Chief Nursing Officer for Meridian Health, shares a similar view – professionals who have earned a practice doctorate have the right to be called doctor. It comes with the territory after achieving a higher level of academic performance.
"The public will need to be educated on the fact that doctor is no longer used exclusively for professors or physicians—it's a term used to denote excellence in academic achievement in a chosen profession," Hader writes.*
Though terminal degrees and doctorates are commonplace in academia and across math, science and arts disciplines, nurses and doctors face a unique situation: generations of patients who for more than a century have called doctor, "Doctor…  and nurse, "Nurse…"
Harris poses the question: Do nurses have the right to introduce themselves as doctors if they achieve a DNP or terminal equivalent in another profession, such as economics, business or biology? How about a Physical Therapist who earns a DPT (Doctorate Physical Therapy)?
With DNPs growing in numbers and more states adopting laws that grant nurse practitioners the ability to diagnose, treat and prescribe – all without doctor's consent – public awareness, no doubt, will happen quickly. Presently almost half of all U.S. states allow nurses to practice without a physician's supervision or consent.
"It's just a matter of time before DNPs become the norm and the argument over titles moot," Bacurin said, adding that the number of DNPs has doubled in the past ten years and the doctorate soon to grow into the minimum educational requirement for certain nurse specialties.
Nurses chiming in to an active online nurse forum at allnurses.com generally agree that nurses earning doctorates have the right to use the doctor title, as long as they introduce themselves to patients clearly by the role they play on a patient's healthcare team.
Still, seven states prohibit nurses from identifying themselves as 'Dr.' if they indeed are not a bona fide medical doctor: Georgia, Illinois, Maine, Missouri, Ohio, Oklahoma, and Oregon. Moreover, the American Medical Association (AMA) recently lobbied against 28 states proposing liberal nurse practitioner laws, claiming such laws degrade patient safety and result in a lower standard of care.
What do patients think?
In a survey published in the Journal of Clinical Nursing aimed at assessing patient views on care, patients saw doctors and nurses in two distinct roles. Patients said they preferred doctors for medical aspects of care, but for routine care, education and family support, patients liked nurses. Survey respondents indicated no problem distinguishing nurses from doctors or with confusing DNPs with MDs.
The debate over 'Dr. Nurse' has been long and will likely continue as federal and state laws aimed at universal healthcare and lowering costs put more 'doctor duties' in the hands of DNPs. It's unlikely the AMA lobby will go quietly into the night as it becomes easier for nurses to practice independently and grow a 'nurse share' of Medicaid and Medicare reimbursements, a major concern of the lobby.
Are you a DNP interested in a permanent or traveling nurse position? Or perhaps you are looking for corporate nurse careers? American Traveler staffs top hospitals and nurse-managed clinics in all 50 States with travel nurses and more! Call 1-800-884-8788 or Apply online today.
Related blogs
Effective Patience Care
Doctor of Nursing (DNP)
Wednesday October 19, 2011