Despite Nurse Shortages, some hospitals prefer 4-year degreed RNs
Those on track to a permanent or travel nursing career some hospitals prefer R.N.s with a 4-year degree.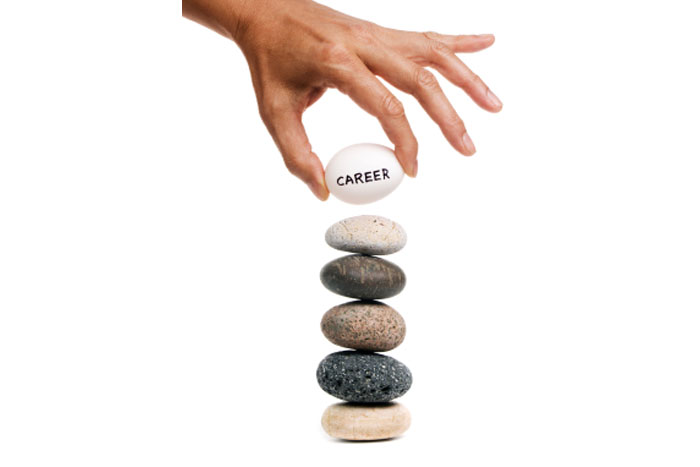 Read about technical vs. professional nurse training and why it matters
Its been said there's more than one way to skin a cat. The same might be true of seeking licensure as a registered nurse; those on track to a permanent or travel nursing career can achieve success in several different ways—the interesting part of that statement being, no matter your chosen path to licensure, the examination at the end of your nurse training is exactly the same.
The options for students interested in nursing jobs break down into these avenues: you can get a four-year nursing degree, or bachelor of science (in nursing) and be deemed a "professional nurse"; you can get an associate's degree, which takes two to three years—or you can go to a diploma school for about three years.
It so happens that community colleges produce more than half of the country's new nurses; not surprising considering it's the fastest and least expensive way to become an RN; should you go this route, you are deemed a "technical nurse" and may not get the same preferential treatment in hiring as professional and graduate nurses. The encouraging news for those new to a permanent or travel nursing career is this: starting pay is about the same, no matter your educational background. RNs should note, however, that pursuing higher/continued education that culminates in nurse licensing (in a specialty), leads to promotions in your permanent or travel nurse jobs.
But there may be a more compelling reason than this for future registered nurses to graduate from a 4-year college. Legislation has been introduced in New York and New Jersey that requires nurses to get a bachelor's degree within 10 years of licensing; this new academic criteria is commonplace in Pennsylvania, too—where nursing leaders are discussing how to help registered nurses move up the educational ladder more easily.
Studies at the University of Pennsylvania may be part of the reason, showing that registered nurses with higher degrees produce better patient outcomes; healthcare officials and hospitals attribute this to stronger critical thinking and social skills learned in college, suggesting also, that a 4-year degree is the most ideal preparation in an industry that grows more high-tech in its hospital equipment and treatments with every passing year.
In today's healthcare landscape, registered nurses work with increasingly complex machines to treat patients; they also engage in more sophisticated team-building with their co-workers. Hospitals' demand for bachelor's degrees in nursing staff is further fueled as they move toward evidence-based medicine, which requires RNs to translate new trends in healthcare—basically, to think fast on their feet at patients' bedsides.
But beyond speculation, The Center for Health Outcomes Research at Penn's nursing school is putting real numbers behind its demand for registered nurses with bachelor's degrees, concluding in one study that a 10-percentage-point increase in the proportion of RNs with bachelor's degrees is associated with a 5% drop in patient mortality.
Is the competitiveness of insisting on a 4-year-degree contributing to the nurse shortage?
Chief Nursing Officers at urban centers of hiring in New York nurse jobs and New Jersey nursing jobs report that competition remains intense, with anywhere from 300 to 600 degreed nurses on waiting lists for less than one hundred job openings.
For those RNs who obtained nurse certification in a two or three year program at community college or diploma school, the legislation coming out of New York and New Jersey is nothing so much as frustrating. The good news is, a technical nurse vs. a professional one with bachelor's degree, is still in high demand in more rural parts of the country. Travel nurse jobs are an ideal way to fill these positions.
Whatever your educational journey in your nursing career, remember that registered nurses are constantly learning, and education is at a premium always; we leave you with this and a footnote from Debbie Bacurin RN, Clinical Coordinator at American Traveler.
Footnote: Debbie weighs in:
"A hiring strategy that consists of only utilizing BSN graduates would create a formidable staffing challenge for many facilities. However, hospitals that create incentives for higher educational standards will reap the benefits of future leaders in healthcare. The key to creating an 'all college grad' nursing staff in my opinion, would be to do so in steps—hospitals can accomplish this by helping RNs meet the cost of BSN and MSN educations. This strategy will get nurses on the fast track to climbing the career ladder, and in doing so, add prestige and increased economic viability to hospitals and healthcare systems."
Wednesday June 16, 2010