CVS Stores Stop Selling Tobacco Products
CVS Caremark, put an end to end the sale of tobacco products.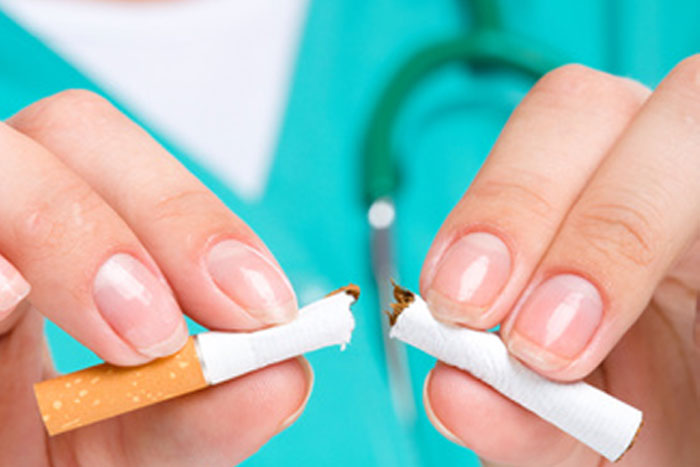 A Move that Informed Healthcare Professionals Can Fully Support
Recently, CVS Caremark, the largest pharmacy chain in the United States, attracted major media attention in their announcement to end the sale of tobacco products, starting in the fall. A statement released by the company President and CEO, Larry J. Merlo are strong words that every doctor and registered nurse can get behind, as they see the negative effects of smoking in patients treated everyday:
"Ending the sale of cigarettes and tobacco products at CVS pharmacy is the right thing to do for our customers and our company to help people on their path to better health. Put simply, the sale of tobacco products is inconsistent with our purpose." 
Mr. Merlo's statement is reflected in nationwide legislative efforts to stop hiring smokers in a growing number of U.S. hospitals. RNs in Pennsylvania, Georgia, Missouri, Massachusetts, Tennessee and Texas, will recognize their healthcare employers as nicotine-free, thanks to Senate Bill 97, introduced in early 2013. More states are following in smoke-free hospitals' footsteps, in the hope that banning healthcare workers' use of tobacco products (both in and outside the hospital) will promote healthy careers, improve worker productivity and reduce costs.
Learn more about America's 100% smoke-free healthcare employers.
Hospital Workers Who Smoke Cost Healthcare Employers…But the Trend is Being Stubbed Out!
On average, smokers cost his or her employer nearly $6,000 more per year than a non-smoker, according to a study published this year in the journal Tobacco Control. With the economy and our health at stake, The National Institutes of Health and the CDC are working together to reduce the number of deaths from smoking, by making the facts concerning harmful effects of tobacco products more accessible to the public. There could not be a more powerful Public Service Announcement than the CVS decision to stop the sale of cigarettes; while they project a loss of $2 billion from it, CVS also recognizes the positive gains that will come from reducing smoking and exposure to "second hand smoke" statistics as they stand now: at a staggering cost of $193 billion in health bills and lost productivity.
American Traveler Staffing Professionals stand in solidarity with CVS Caremark, and their most recent initiative to bring more idealized health and wellness to the forefront of consumers' consciousness. It should come as no surprise that the pharmacy chain helped headline our enormously successful On-Site Flu-Shot Clinic in October of 2013. When CVS makes its more than 7,600 storefronts nicotine-free on October 1st, it will be time, once again, to bring back our popular flu shot clinic—because keeping people healthy, just as CVS Caremark continues to do, is what the nation's best healthcare communities should all be about!
Footnote: Information from this article was taken from the New York Times article: "CVS Vows to Stop Selling Tobacco Products and statistics on smoker's cost to employees from the online journal Tobacco Control.
Tuesday April 08, 2014