New Delivery Models in Career Growth Include Case Management Jobs
The healthcare landscape is changing, in part because of Accountable Care Organizations (ACO), coming from the Affordable Health Care Act.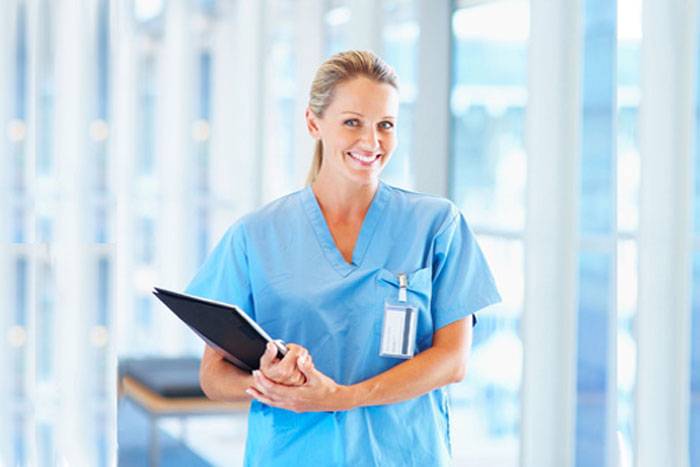 The healthcare landscape is changing, in part because of Accountable Care Organizations (ACO), patient-centered medical homes and other initiatives coming from the Affordable Health Care Act; these new jobs are about community-based nursing, and take advantage of skills R.N.s already have, giving them plenty of room to expound on that expertise.
In ACO, registered nurses assume responsibility for a patient population and its advocacy; in this emerging role, RN's educate and engage the patient to a point where some view it as a perfect storm of medical science and the psychology of nursing—a smart move in the wake of healthcare reform creating the need for more care at a higher quality, and lower cost. Nursing jobs that make up a successful ACO are primarily case management jobs, growing by leaps and bounds as technological advances improve patients' experiences and clinical outcomes.
Travel nurses are using a blend of clinical expertise, financial and resource management skills, to earn top paying nursing jobs across the country. These R.N.s are skilled in data analytics, in addition to ensuring patients take prescribed medications, follow through with appointments and follow treatment guidelines. This results in fewer readmissions to the hospital.
Important Points for R.N.s Looking to Get Into Case Management Jobs
If you're an R.N. with a background in care coordination and feel comfortable with technology, you could be part of ACO delivery models that include these amazing concepts.
Shared visits: Patients have a chance to connect with other patients, ask questions and find a support group.
Telephonic nursing: In patient centered medical homes, quality healthcare is administered entirely over the phone.  This tactic works well with point-of-care delivery models that let nurses give follow-up care, post discharge from the hospital.
Resource management is another area of opportunity for tech-savvy R.N.s: these nurses work with patients as organizers and clinical leaders, managing their care so that the best expected clinical outcomes are achieved.
Tracking Growth in Case Management Jobs and Placing Talent Fast
R.N.s interested in applying for some of the highest paying nursing jobs should review why case management jobs are trending now for travel nurses. If you are skilled in care coordination, data analysis, and improving patient outcomes, your next logical step is to call 1-800-884-8788 or apply online today.
Sunday May 12, 2013