Pursue Rewarding SLP Jobs during Better Speech and Hearing Month
SLPs restore the human connection for patients with hearing loss, communication disorders and aphasia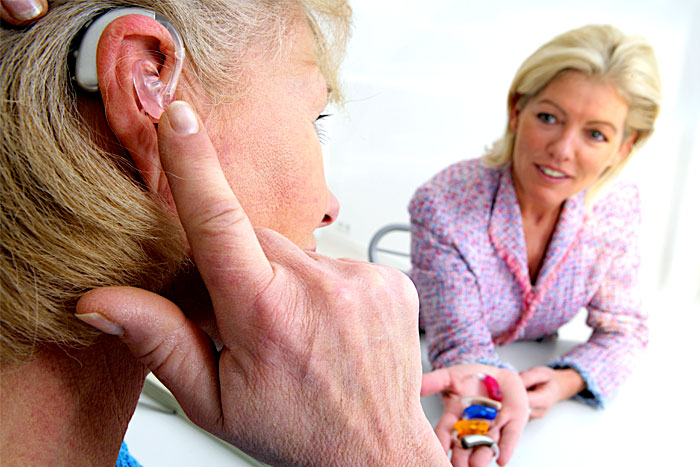 Speech language pathologists restore the human connection for patients with hearing loss, communication disorders and aphasia, a condition that affects nearly a million Americans who suffered a stroke, many of them elderly; an increase in the senior population is creating a surge in speech language pathology jobs. The U.S. Bureau of Labor Statistics is predicting a 23% hike between now and 2020—something to keep in mind as Better Speech and Hearing Month (BSHM) gets underway.
Speech, language and hearing impairments—an important specialization for speech pathologists—are hardly reserved for Baby Boomers. Almost 30 million Americans experience some degree of hearing loss, and approximately 1/3 of them are adolescents. Noise-induced hearing loss is a contributing factor, which is why promoting awareness in May, and throughout the calendar year, is so important. Conscientious SLPs can get a leg up on this and other prescient topics by visiting the American-Speech-Language Hearing Association (ASHA). In the meantime, here are some points worth sharing during BSHM.
BSHM May Prompt These Questions from a Speech Language Pathologist
Does a patient think a hearing aid is in order? If he or she can identify with these symptoms the answer may be yes.
Pain or ringing in the ears
Keeping the volume on audio equipment so high that others complain
Asking people to repeat themselves
Paying rapt attention to the face of whomever is speaking (reading their lips)
Frequently losing track of a conversation
Turning an ear toward a sound to hear it better
SLPs Take Pride in Helping Patients of All Ages, With More than Just Their Hearing
Assisting in the rehabilitation of patients of all ages, with a spectrum of communication disorders only a speech language pathologist can treat is indeed a special calling. The National Institute on Deafness and other Communication Disorders estimates that 43 million Americans have a communication disorder; of these 10% are school aged youth who need a speech language pathologist to teach them strategies to overcome their deficits and succeed in school. While these patients improve their grades, 1 in every 5 senior patients, over age 65 report a problem with their voice. The American Academy of Otolaryngology—Head and Neck Surgery is full of facts like these in honor of BSHM—they rightfully compel SLPs to love their work and you are encouraged to check them out!
American Traveler Has HOT Speech Language Pathology Jobs in:
Are You Ready to Apply Your Speech Language Expertise in America's Best Hospitals?
There is no better time to become a speech language pathologist—especially when you align your talents with a staffing agency that staffs in America's best hospitals across the country. Our speech language pathology jobs are in prestigious university teaching hospitals, outpatient clinics and outpatient centers, home health jobs, rehab centers and clinics. A comprehensive benefits package that includes perks like travel reimbursements, free private housing, free CEU credits, and more comes with the job! Call 1-800-884-8788 or apply online today to spring into the rest of 2012 with all the right career moves!
Tuesday May 01, 2012