Attention RNs: Walk for a World Without Breast Cancer In October
Healthcare associations, public service organizations and government agencies are working together to raise revenue and help find a cure for Breast Cancer.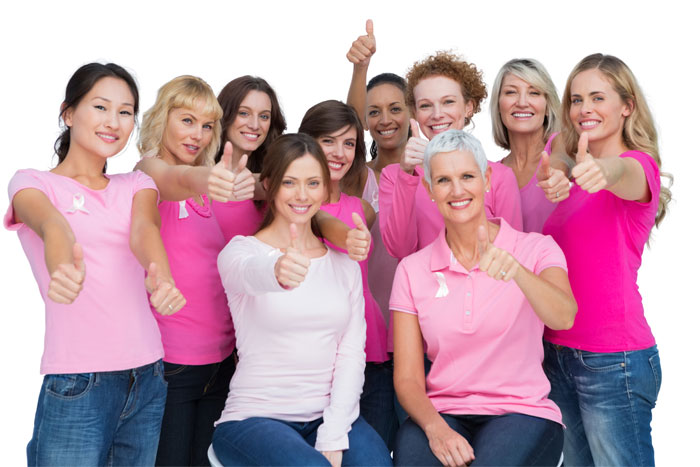 What do national public service organizations, healthcare associations, and government agencies have in common this month? They are all working together to increase awareness, raise revenue and eventually find a cure for Breast Cancer—and who could be more interested in making strides this October than the RNs who treat, counsel and, in many cases, know breast cancer survivors? If you have a story to share, wish to donate, or want to walk in a local event, please visit nbcam.org for the resources you'll need to get started.
With the numbers behind diagnoses of breast cancer, it's no wonder foundations like Susan G. Komen and the American Cancer Association have been working tirelessly since the 1980s. More women die of breast cancer each year, than they do from AIDS, TB and malaria combined. Thankfully, "making strides" is more than words, creating a sweeping effort in fundraising and research that has led to a 98% survival rate for women who receive cancer treatment before the disease spreads beyond the breast.
American Traveler Thinks Pink, Encouraged RNs to Do the Same
Breast Cancer Awareness isn't limited to the United States anymore; it means working together for a cure around the world, year round. Please check out invaluable links and information, not just at Susan G. Komen, but other collaborative foundations that are ensuring more birthdays for women and men diagnosed with breast cancer. American Traveler urges our travel nursing team to embrace Breast Cancer Awareness Month by making a difference in your community. Be part of an increasing survival rate that oncology nurses and cancer patients are forging together in med/surge and operating room jobs nationwide.
This October, while RNs are thinking pink, they will also go on to achieve nursing specialties that prepare them for life-saving work with cancer patients. When these nursing professionals align their talents with an experienced staffing agency, they earn a high nursing salary and generous benefits package, as well as the opportunity to prosper with healthcare employers using ground breaking treatments in oncology, surgery, the ICU and more. It's something to think about this month and year round!
Footnote: Interested R.N.s can read more about previous Breast Cancer Awareness Months in these blogs: Travel Nurses Think Pink and Making Strides in 2010 During Breast Cancer Awareness Month, which offers tips on staying healthy during remission from cancer. Call 1-800-884-8788 or apply online to find your dream nursing job!
Tuesday October 02, 2012