Travel Nurses May Aid Regional Nursing Shortages
Travelers fill regional staffing shortfalls
Release Date:
Tuesday November 13, 2012
Nurse staffing agency American Traveler emphasizes the need for culturally-sensitive nurses in areas of the country with diverse patient populations.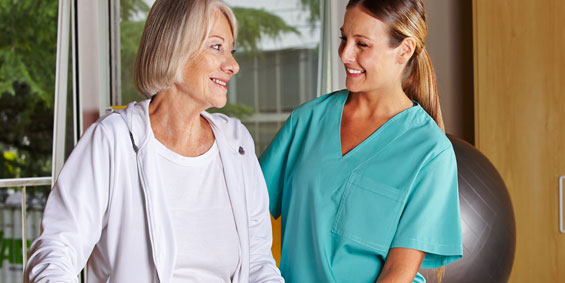 Twenty-year nurse study positions traveling nurses as more ethnically and racially diverse and capable of treating disparate patient populations.
For hospitals and health systems in parts of the country where nurses aren't as plentiful, travel nursing or contract staff nurses may be the answer, according to a recent study* released by the Robert Wood Johnson Foundation. Authors examined registered nurse (RN) data from years 1984 to 2008 to find that RNs contracted through nurse staffing agencies have education levels similar to permanent nurse staff and are more ethnically and racially diverse.
Though on average traveling nurses and other short-term RNs possess slightly less experience than permanent nurses – 15 years vs. 18 years respectively, reports the study, contract nurses are just as capable of working across multiple healthcare settings and in some cases better equipped to deliver competent care to diverse patient populations. In particular to the 30 million plus Americans added to insurance roles as the nation's Patient Protection and Affordable Care Act becomes reality.
Because travel nurses are more likely than permanent nurses to hold licenses in multiple U.S. States, they become valued assets for healthcare employers whose local labor pools cannot accommodate the needs of local patients. During the period surveyed, between 4.4 percent and 13.7 percent of supplemental nurses worked in states in which they didn't reside. The study also suggests that healthcare facilities that utilize experienced travel nurses to supplement their permanent nursing staff could be better prepared to respond to the regional shifts that occur with nursing shortages.
"Whereas travel nurses and contract RNs are ideal for addressing nurse events such as seasonal fluctuations in patient volume, maternity leaves, and short-term disability; it is the overall acute nursing shortage that has created the greatest demand for our healthcare staffing services," said Robert L. Bok, C.E.O. of nurse staffing agency, American Traveler Staffing Professionals.
Bok said as more underserved patient populations gain access to quality healthcare, hospitals will need to respond appropriately by onboarding nurses who can communicate effectively with culturally diverse groups – something traveling nurses are accustomed to.
"Take for instance an RN that has worked multiple travel assignments in Florida, a state that is home to hundreds of cultures from around the world. This travel nurse is an asset to any hospital located in and around coastal cities, ethnic communities and tourist centers. The ability to quickly adapt and be culturally sensitive are traits inherent to experienced nurse travelers," Bok said.
States experiencing the highest nurse shortages in 2012 include those known for disparate ethnic groups, such as California, Florida, Texas, New York and New Jersey. The fast growing number of baby boomers in these states combined with fewer nurses entering the workforce has created a demand for healthcare that continues to outpace the number of available RNs.
"Travel nurses for some hospitals are not the ultimate answer to solving nurse shortage problems- especially in the long-term. They are, however, extremely valuable as healthcare providers adapt to new healthcare laws and look for ways to close patient care gaps as more ethnically diverse patients enter the system," Bok said.
*Source: Study released by the Robert Wood Johnson Foundation