Travel Nurse News - South Dakota Adventure
Travel nurses love their assignments in Sioux Falls, South Dakota -- a beautiful area that has been named a great city for lifestyle, high employment rates, and just a generally low-stress environment.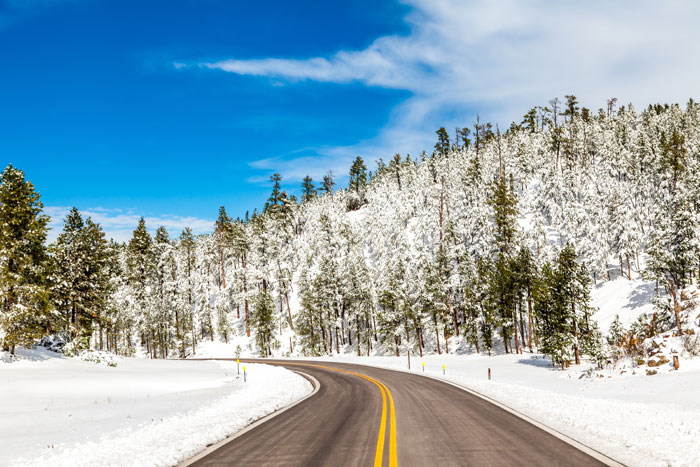 American Traveler Client Hospital Feature
Sioux Falls, South Dakota
Area Facts/Things to Do
Sioux Falls, South Dakota is a beautiful area offering a plethora of things to do. It has been named a great city for lifestyle, economy, high employment rates, and just a generally low-stress environment.
Sioux Falls offers many opportunities for all types of recreation as well as sightseeing. There are many events to enjoy from parades and band festivals to farm shows and art festivals.
You can enjoy one of the 230 sunny days in the beautiful surroundings Sioux Falls has to offer from its 80 parks to the famous falls which flow over the 2nd hardest rock next to the diamond- pink quartzite rock.
There are over 500 restaurants in Sioux Fall's city limits. And, it is the largest shopping center between Minneapolis and Denver. With lots of shops to entice you , offering antiques, the latest in trendy fashions, or one-of-a-kind gifts.
Housing Accommodations
When on assignment in Sioux Falls, some American Travelers are thrilled to reside at South Pointe Apartments. It is chock full of amenities such as their indoor and outdoor heated pools, spa, sauna, fitness center, tanning beds, tennis courts, and a tot lot. You'll feel more like you are at a resort than your home away from home. The apartments are well-appointed with microwaves, dishwashers, walk-in closets, and more. You are sure to enjoy your stay!
Traveler Times and Reflections
Travel Nurse Adventures in Arizona - American Traveler
When Joanne H. told her friends and family she was going to Phoenix for the summer they told her she was crazy, "It's so hot!" they said. But for Joanne, the climate was great. "The temperature hasn't bothered us so far- it's actually quite lovely- very low humidity here," she said. Pictures of her first week in the Grand Canyon State show encounters with local zoo residents and gorgeous desert landscape. "Funny animals and perfect weather," Joanne said, "was a great way to start traveling Arizona and experience one of America's fastest growing cities."
The nurse extraordinaire has worked with American Traveler for over a year now and is "ENJOYING IT TREMENDOUSLY." The great benefits, high pay, and personal freedom are amazing.
Call 800-884-8788 or Apply Online Now for your Ultimate Travel Nurse Experience.
Meet Your Consultant, Kelly
She is American Traveler's 'Recruiter of the Year' for 2003 AND 2004. An outdoor enthusiast who loves people and adventure, Kelly has a knack for matching top nurses and allied health professionals with high-paying positions across America.
"I love meeting new people and exploring new places through the eyes of my Travelers," says the three-year American Traveler veteran. "I'm motivated by the excitement in their voice and their desire to try new things."
Born in Pennsylvania and raised in Ormond Florida, Kelly tells a story about a traveler who walked a snake on a leash while exploring new surroundings. The same nurse who brought along her tortoise and Tarantula spider on every assignment.
"As a Travel Consultant, you meet so many interesting and exciting people!" exclaimed the former flight attendant for American Airlines. "Many travelers enjoy the journey more with family, friends, and pets," she said, "and American Traveler can find housing accommodations suitable for any arrangement."
Kelly loves to go boating and do some of their own traveling any chance they get. You're in excellent hands with this "go-getter" of a Placement Consultant. Her reputation in the industry is unsurpassed and her expertise and diligence impeccable.
"Thanks for your hard work and dedication Kelly. We're fortunate to have you on the American Traveler team," said Managing Director, Diane Bok. To work with Kelly or any one of our dedicated Consultants, call 800-884-8788 today or apply online.
Sunday October 01, 2006