Travel Nurse News - Quality of Life
Travel Nursing Jobs Help You Live Where You Work and Play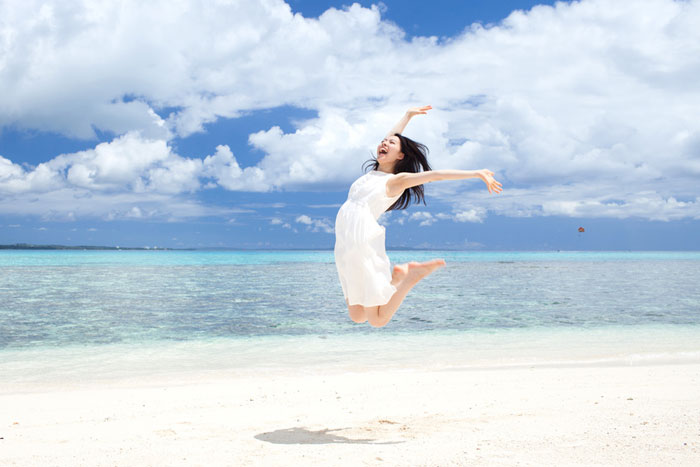 How to Improve Your Quality of Life with Travel Nursing
Travel Nursing Jobs Help You Live Where You Work and Play
What's one of the top stress factors in our lives today? The time crunch! What with work, errands, family, friends, trying to stay healthy, keeping up with current events, walking the dog and just answering email ... we just can't fit it all in. Then when you factor in the amount of time that we lose when we drive around town to get half of these things done, forget about it!
Many studies have shown that when we live within an easy commute of our work, and where entertainment and relaxation opportunities are walkable, bikeable or easily driveable, our stress levels drop, and life improves dramatically. All of a sudden, there's more time to get things done, the things we really want to do.
Travel nursing jobs are a great way to accomplish that goal. Your travel nurse housing will be within an easy commute of your assignment. Many apartment complexes offer on-site fitness facilities, hiking trails and community centers that put fitness and socializing at your front door. And in many cases you can choose a travel job that will put you within a stone's throw of the things you most want to do, but rarely seem to find time for.
Love to shop? Many travel nursing jobs in urban and suburban locations are within walking distance of popular housing facilities. Do you long to lounge on the sandy shore? Travel nurse jobs in Florida and California can put you in walking distance of the beach of your dreams. Our place in Santa Barbara CA is a beach-side gem. Like to eat out at colorful restaurants and browse the gallery scene? Quirky resort towns put dining and cultural opportunities in easy reach. These apartments in Milford CT have small town resort life in New England all wrapped up.
For more on some of our best situated travel nurse housing, click here »
This Month's Featured Consultant and Traveler
This Travel Nursing Consultant Says "Be Open to Every Experience"
American Traveler Consultant Shari M. says that what she likes best about consulting is working with her travelers. "I like working with my travel nurses and therapists, sending them off on new adventures — especially to places they've always wanted to see. At their best, travel nursing jobs can enrich people's lives. Not just career-wise, but lifestyle-wise, too."
Shari grew up in Long Island, NY where she started a career in her family's retail business, went to college in upstate New York, and then made a big change in location and climate by moving to South Florida. She's got two "adorable kids, a boy and a girl," and a beloved dog — a Maltese named Max. Although she's now a long-time Floridian, she still roots for her hometown hockey team, the Islanders.
Probably due to her family's retail heritage, Shari admits to a lifelong affinity for shopping, whether it's "real" shopping or just window shopping. (Shari can surely advise her travelers who like to discover a great shopping destination.) And, like her clients, Shari enjoys travel, with the West Coast being a favorite destination. She also tries to take advantage of the cruises that sail out of the South Florida ports when she can.
Shari says she always tells first time travel nurses to be open to every experience, even if it's a little stressful at first.
"Travel nursing jobs are a terrific way to meet people. Making friends really does happen, and working in a great hospital can be a career-changing event." And, she says, she likes to meet up with her travelers when they're in the South Florida neighborhood. "I develop friendships with many of my travelers, even though most of our contact is over the phone and via e-mail. I feel so lucky if I have a chance to meet a client 'in real life', I don't want to pass it up."
Thanks from a Happy Traveler — and Family
Recently we received a very kind message from a long-time American Traveler. More evidence that the best travel nursing companies will adjust to your needs as your life and healthcare career evolves. It's always nice to hear we're getting it right.
"I just wanted to thank all of you. I have been a travel nurse for nearly seven years, all of that time with my first and only travel company, American Traveler. When I was considering a career as a traveler, I spoke with numerous companies. When I spoke with my consultant at American Traveler she told me, 'Talk to the other companies and then call me. I think you'll see a difference.'
She was right. During my time with American Traveler I met many other travelers, from many other companies, and hearing some of the problems they encountered made me appreciate you guys even more.

From the start, my housing was a challenge because of my two cats. And from the time I met Kevin in 2003 (we got married in 2005), I've limited my "travels" to a very small area. Your company always found a way to accommodate me (and later, us). I have thoroughly enjoyed my time as a traveler and have countless wonderful memories, both of the places I've seen and the people I met. Thank you all for giving me such a fantastic experience."
A. Connell - Travel Nurse; her American Traveler Consultant is Kristin Zandee
Top Rated Housing for Travelers
Spinnaker Hunt Milford, Connecticut
Close by historic downtown: shopping, cafes, bike rental, city beaches. Onsite fitness center and a deck for summer barbeque. Easy train ride to Manhattan.
Easy distance to Santa Barbara beaches and harbor with its world famous wharf, dining, strolling, shopping and sight-seeing. Pleasant drive to the heart of wine country.
Close to prime Florida beaches, local merchants and restaurants, golf course, Starbucks, and more. Onsite private health club, tennis court, swimming pool and jacuzzi.
American Traveler's housing experts have years of experience finding great accommodations across the nation. Whenever possible, our staff will place you in an apartment that has all the amenities you're looking for. Rest assured that American Traveler will do our very best to lodge you in one of these excellent facilities, depending on availability, when your travel nurse job takes you to one of these locations.
Sunday March 01, 2009