Travel Nurse News - New Years Possibilities
The New Year means different things to different people. It's a time to implement resolutions and make your goals your reality, and for nurses it is often the time to do both… And hit the road traveling with American Traveler.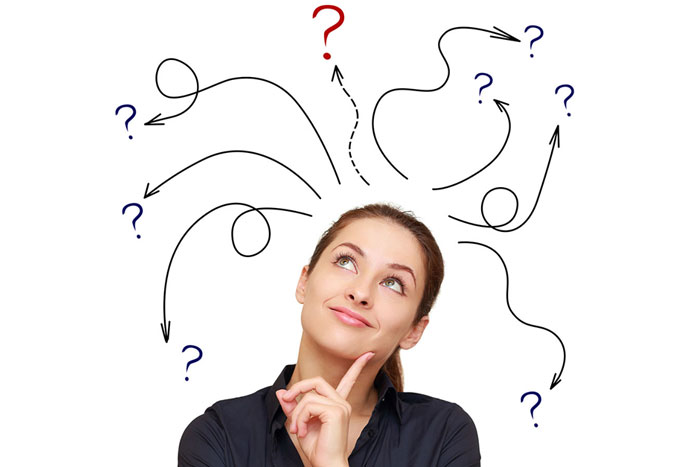 A New Year with Endless Possibilities
New Friends, Fun Places, Extraordinary Benefits
Although currently only a small percentage of America's nurses and allied health professionals engage a travel career, newcomers every year join the unique and rewarding travel nurse lifestyle for high pay, career advancement, and great travel nurse benefits .
The world is just too large to stay in one place," said RN, Mindy, on the way to her first travel nurse assignment in Phoenix. The 26-year-old healthcare professional from Connecticut decided to become a travel nurse to instill positive life change and fulfill an inner drive to help others. "I love meeting and caring for people," she said. "Besides, nurse travel is exhilarating and life-altering. It's something I just NEED to do."
Great pay and benefits come with most travel nurse jobs, said Occupational Therapist, Mike, but there's more to it than that. "I always wanted to go to Hawaii and this year I'm doing it thanks to American Traveler," he said. "Finally, I'll realize my life destiny as the greatest American surfer of all time," he chuckled, taking his 'fifty-something' body down off the stair master and chugging a Gatorade.
Mike and Mindy share a thirst for life and the desire to do something new in 2007. Call it resolve or determination—travel nurses call it freedom and flexibility.
"Someone told me about Tucson, so I hopped on a plane to check it out. I took a travel nurse job there and ended up staying for nine years," said Erica, a 36-year-old Physical Therapist from Boston looking to escape cold winters.
Erica since has become somewhat of a snowbird, getting the best of warm weather climates in the winter and traveling north for beautiful summers. "It's almost too good to be true," she said. "American Traveler has helped me balance life and career in ways I never thought possible."
Some say being a travel nurse is as good as nursing gets. Some do it for the money, while others for location and career—all do it because they care. "I leave work everyday knowing that I made a difference in someone's life," said Erica.
The time to travel nurse is now. Hospitals and out-patient care centers everywhere need nurses. Pay for travelers is high, and benefits like free private deluxe housing, group health insurance, free education, bonuses, 401(K), and travel reimbursements have never been better.
The New Year means different things to different people. It's a time to implement resolutions and make your goals your reality, and for nurses it is often the time to do both… And hit the road traveling with American Traveler.
Featured Travel Nurse Hospital
North Bay Healthcare has been serving Solano County, California with a tradition of community for almost 50 years. The 132-bed facility specializes in expanded NICU, ER, and state-of-the-art CCU. The hospital's most recent annual report is telling of its contributions to cancer survival, Alzheimer's research, cardiac rehabilitation, and success with diabetes' patients ,young and old. The hospital has recently added two outstanding vascular surgeons to its staff and has made significant foray into minimally invasive urinary incontinence procedures. NorthBay Medical Center delivers more than 1500 babies each year and has the most sophisticated services for premature and ill newborns within a 50 mile radius. NorthBay is accredited by The Joint Commission and is unquestionably well-grounded in its mission to serve the needs of local community. This assignment certainly ranks high on the list of preferred travel nurse jobs.
Area Facts / Things to do:
So what's Solano County all about? Well, it's in Northern California and sits about midway between San Francisco and Sacramento. The climate is temperate and its location proximate to wine country in Napa and Sonoma. There's always free beer tasting and tours at the Budweiser Brewery and lots of funky-flavored treats to be had at the Jelly Belly jelly bean factory. There are plenty of arts and entertainment venues in the county, great golf, excellent public transportation, and of course beautiful San Francisco Bay. Hike marsh trails and see wildlife at Rush Ranch, or just head for the mountains to hike, camp, or grab a cabin for the weekend.
Housing Accommodations
 While working at North Bay, you'll be housed at Bridgeport Ranch located in Fairfield, CA. Amenities include pool, spa, fitness center, laundry, clubhouse, 24-hour business center, and high-speed Internet. It's a pet friendly (with restrictions), lifestyle oriented community centrally located and with discerning residents. As usual, American Traveler never skimps when it comes to free private deluxe accommodations. Travel nurses love it here.
A message from one of our working travel nurses ...
"People think Arizona is just a desert-hot and dry climate. But, that is huge mistake. It is a great place to live. Want to escape from the extreme heat in the summer, go up North in the higher elevation or take a short trip South and escape to the beach in Rocky Point Mexico. There are many things to explore and to do here ... One of these places is hiking in the White Mountains-3 hours East of Phoenix. There are 200 hiking trails there. My husband and I went on several hiking trails where the higher in elevation we got, the cooler it got but the view was spectacular. Here's a snapshot of me hiking in the White Mountains. Following the hike, we stayed in a Log Cabin-hot tub inside-nestled along trees and mountains. What a place to get away to see the beauty of Nature – quiet and relaxing."  — Susan J., Travel Nurse in Arizona
Traveler Enjoys the Natural Life in Alaska
Pictured here is Amy B. in Sitka, on a travel nurse job in Alaska
Long time travel nurse, Amy B., gets close to nature in Sitka, Alaska. Having earned the title as "The Paris of the Pacific" in it's early days as Russia's capital of Alaska, Sitka today is a popular destination for adventurers seeking the "real outdoors".
Find Travel Nurse Jobs in Alaska and go fishin' just like Amy!
Meet Your Consultant
American Traveler Consultant, Edie, loves fast pace and change. Born in the Windy City, home to the Bears, she's a Chicago girl who's done big banking in New York and completed studies at the University of Wisconsin. Edie's been placing talented travel nurses in top-paying positions across the nation for nearly five years at American Traveler. In her spare time, she enjoys barbeques in the backyard and playing golf. "Though you won't be seeing me on a PGA tour anytime soon," she says.
Her favorite traveler story is when she got a call from an American Traveler nurse who was traveling with a friend from North Carolina to Phoenix and whose nursing job fell through at a competing travel nurse agency. "It's why so many sign-up and stay on with American Traveler," said Edie. She was on the phone straight-away processing the traveler's application and looking for interviews. Edie got the nurse a high-paying travel nurse job the very next day. "That speaks volumes to the terrific team work & drive that exists at American Traveler!"
Edie says the absolute love of her life is granddaughter Victoria and the two of them love swimming. "We're so lucky in South Florida to do that year-round," she said—hinting to travel nurses looking for the sun and fun of Florida on their next nursing job.
The expert travel recruiter enjoys finding nurses their first travel nurse job and recommends that they be flexible and open-minded to ensure a great experience. "Don't be afraid to ask your recruiter for suggestions and advice when deciding where and when to travel, and always look to your new travel nurse job as an adventure," she said.
"Thanks Edie. You're the best! Throw some spareribs on the grill for me," said Recruitment VP for American Traveler, Mary Kay Hull.
Monday January 01, 2007