Travel Nurse News - Heart Healthy
The travel nurse lifestyle can be physically demanding, so travel nurse company American Traveler wants travel nursing professionals to treat their hearts right.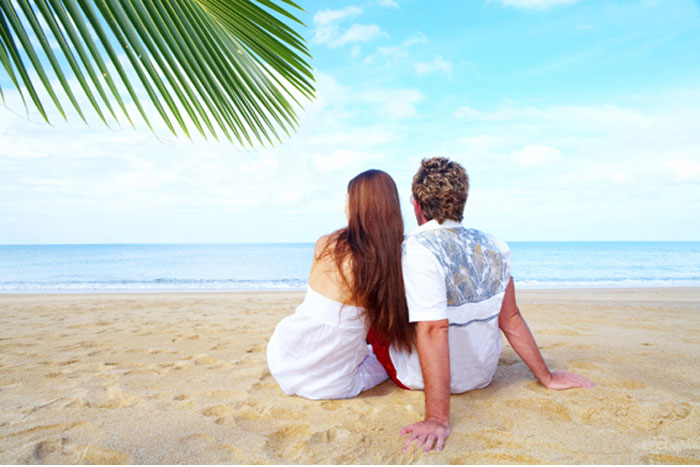 In the spirit of "American Heart Month," travel nurse company American Traveler wants travel nursing professionals to treat their hearts right in 2007.
Avoid tobacco
Become more active
Choose good nutrition
Are the ABCs to a better life, reports the American Heart Association.
The travel nurse lifestyle can be physically demanding, said American Traveler's Clinical Coordinator. 'Sometimes working 12-hour shifts takes stamina and energy. And on top of work-related duties, travel nurses use their spare time to explore new surroundings. Hiking in national parks, canoeing, and biking are just a few of the action packed adventures' she said. It is an adrenaline-packed career that requires endurance and a strong ticker.
American Traveler encourages travel nurses to use the swimming pools, spas, and fitness centers that come with private housing accommodations to exercise and stay fit. Says our Clinical Coordinator, 'We also provide comprehensive medical and dental insurance to ensure early detection of risk factors associated with cardiovascular disease and heart attack.'
Read More About Travel Nurse Career & Romance
Love on Assignment
 The travel nurse company recommends eating balanced meals to clients, and taking advantage of insurance benefits for regular check-ups and exams. "Even the early detection of gingivitis and gum disease can lead to a healthier heart," said CEO, Robert Bok. Bok said it's no secret that nursing is a high-stress occupation. "But American Traveler's comprehensive benefits help travel nurses lower stress, build endurance, and live a healthy travel nurse lifestyle."
Cutting back on foods with added sugars, consuming fewer before-bedtime calories, and 'keeping an eye on portion size' are other ways travel nurses can reduce their chance of stroke or heart attack, says the CDC, emphasizing that physical activity is most important overall.
'We've been told our travel nurses have the biggest hearts,' said Bok. 'And we'll do whatever it takes to keep them healthy!'
Love on Assignment
It's more than just great pay and benefits
 Romance and travel nursing go hand in hand, say experts at American Traveler. Travel nurses love adventure and love exploring new things. They're fast to make friends and enjoy life's little pleasures that come with the lifestyle.
But what about romantic love?
"Some find it on assignment," says VP of Recruitment Mary Kay Hull. Take for example American Traveler RN, Jennifer, who after only two weeks on a travel nurse assignment fell in love with new found friend Matt and got married just months later. "Though naturally it doesn't always happen that way," says Hull.
Travel nurses meet new people everyday. And although travel nurse companies aren't in the business of dating or match-making, one could hardly ignore the soul-mate finding potential of travel nursing around the country. Meeting people face-to- face and sharing life stories over wine and cheese. Add to that a measure of fate that plays into travel nursing and finding one's 'true love', the odds of which increase on every assignment.
"I wasn't looking for a relationship at all," said 28-year-old travel nurse, Mindy. "And I had been a traveling for two years without one. But along came 'Mr. Right' at an assignment in Seattle and now we're happily married. Often times I think about why I chose the Seattle assignment even though the one in Wisconsin paid more.'
Anecdotal evidence in the travel nurse industry suggests that love and flirtation is closely associated with travel. Inhibitions are lowered in those who travel alone while the drive to find out more about one's new surroundings results in many casual relationships.
Even couples who journey together have reported a heightened sense of closeness and friendship toward one another when exploring new places, tasting unique foods, or just watching the sunset. American Traveler, Susan and her husband, for instance, reported relaxing in the hot tub of their log cabin after hiking through the White Mountains of Arizona -- romantic to say the least, the couple told American Traveler.
So it's not just about private housing in convenient locations, group health insurance, 401(k) and free education. Travel nursing can be about the chance of a lifetime to meet your soul-mate or rekindle a relationship you already have through traveling.
Happy Valentine's Day from all of us at American Traveler!
Travel Nurse Romance - Thanks to American Traveler
Maria A. is a travel nurse in Tampa, FL She's a travel nurse, loves chocolate, and is getting married in May. Maria couldn't be more excited about her new assignment. It's like a dream come true she says.'After a year and a half of long distance, I finally got a travel nurse job just 40 minutes away from my fiance!'
They're perfect for each other says Maria. On Valentines Day, he'll be helping her pack her bags in Indianapolis and head for her new travel nurse adventure in Tampa. "Just the fact that we're going to be close together is special enough, plus we'll be celebrating our one year engagement," Maria told American Traveler.
Maria and Daniel are both originally from Florida but have traveled extensively throughout the US: The Pocanos, Chicago, Colorado, NYC, Philly, Miami, and Indiana to name a few. Currently, they're planning a drive down the east coast and a honeymoon in Tennessee.
Traveling with loved ones and friends can often make travel nursing a more fulfilling life experience. To visit exciting places, relish in the moment, and create lasting memories never to forget. Here's to Maria and many more of her favorite long fondues at the Melting Pot, hours of quiet time holding hands, and a lifetime of love and happiness with this year's Valentine and husband to be, Daniel.
Stephanie and Kris -- It's the little things
American Traveler RN, Stephanie and her boyfriend met at a rock concert in Washington D.C. They love to travel, drink wine, and spend time with friends. "It's the little things that Kris does everyday that mean so much," said the travel nurse, and spontaneity is the key to their relationship. "We'll just a pick a city within driving distance and spend the weekend there." Stephanie told American Traveler that her most romantic fantasy would include a month in the Mediterranean Islands.
Barry and I - Travel Nurse What happens in Las Vegas ...
While working on assignment in MN for American Traveler, my co-workers and I decided to go to Las Vegas for the weekend. After a long night at Studio 54 and MGM I was stopped by a very handsome man who asked if he could buy me a beer. Even though it was late, I said, 'What's one more beer ...right?' Well, one more beer turned into a lasting relationship that put this travel nurse in Arizona with the man I love. It just goes to show you that what happens in Las Vegas doesn't always stay there!
Maacah - Travel Nurse -- Together again after all these ...
My husband and I were separated by 3300 miles for five months. I was doing well as a Respiratory Therapist in PA, but his contract as an electrician ended, forcing him to go elsewhere for work. Well, after a million (It felt like a million) phone calls and gallons of tears, I took a travel nurse assignment with American Traveler that put me right next to my husband in Phoenix, AZ. Thanks to recruiter Jassalynn H., my husband and I are once again living 'happily ever after.'
Anne - Travel Nurse 'Laughably' Ever After ...
The travel nurse went skydiving on her 30th birthday while on assignment in Tucson with American Traveler. Afterwards, she was so filled with adrenalin that she didn't want to go back to her apartment. So what now? Dating? That night at a singles meeting, she met Matt and has been traveling with him ever since. Her recruiter says that every time she mentions his name, Anne breaks out giggling.
Ask the experts ... what makes American Traveler employees special?
"Our recruiters and travel nurses are well trained, highly skilled, and passionate about their jobs,' said American Traveler CEO, Robert Bok. 'It's no wonder that year-after-year clients and colleagues applaud their talents.' 
While Jean came out on top as American Traveler's 'Recruiter of the Year' Lori D., RN and Mindy O., OT for American Traveler were among this year's travel nurse and allied health recipients
'Lori has it all,' said Senior Consultant, Kristin. 'She's eager to learn, adapts easily, and her reviews are always excellent.'
Lori is asked frequently to extend her assignment, said Kristin, or to join the staff permanently at just about every hospital she works. "Her work ethic is unsurpassed, and I'm proud that she's chosen American Traveler as her travel nurse company of choice. Thanks Lori."
Mindy's Consultant, Joyce, says she's an "awesome" OT because she's flexible, a quick responder, and reliable, said Joyce. "Mindy is proactive and adapts to new surroundings well."
"Being recognized in the industry as a traveler or recruiter of the year speaks to great accomplishment," said VP of Recruitment, Mary Kay Hull. "And is one of the best compliments a dedicated professional can get in this business."
One travel nurse had this to say about "Recruiter of the Year" Jean.
"Jean has made my whole travel experience more incredible than I could have imagined. She truly cares about me, not only as a nurse, but as a person too. She never skips a beat no matter what I throw her way, and her great attitude keeps me going out on the road time and time again."
Thursday February 01, 2007