Travel Nurse News - Dream Jobs
More than four out of five Americans do not have their dream job but the travel nurse industry could change that.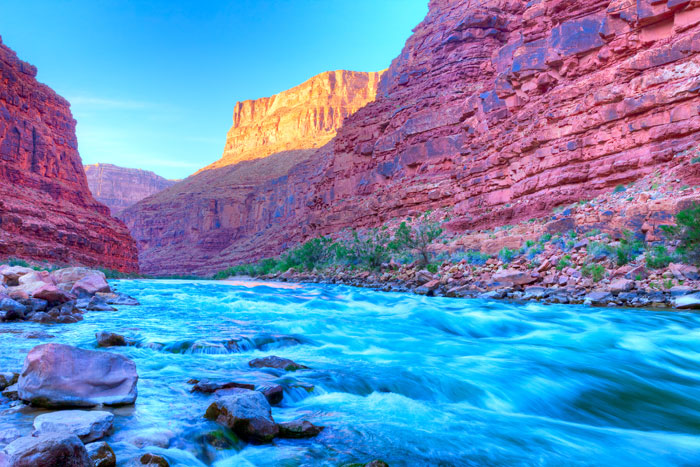 Combine the Words "Dream Job" and "Travel Nursing" for Satisfaction and Career Stability
More than four out of five Americans do not have their dream job but the travel nurse industry could change that.
One of the most important requirements in a dream job is fun, according to a recent survey by CareerBuilder.com and The Walt Disney Co. Reportedly, least important in a dream job was salary. But why not have it all? With a continuing nurse shortage, nurses, especially travel nurses, are in high demand, filling open positions across the nation. A traveling nurse career with American Traveler can render not only fun and daily adventure, but a salary and benefits package that often exceeds that of a stationary full-time nurse.
"Who wouldn't love to choose their ideal position, work a flexible schedule, earn top compensation and live in a beautiful apartment for FREE, while enhancing their career…what a perfect nursing job !" said Mary Kay H., Vice President of Recruitment at American Traveler.
Traveler Times
Lorna Rae Watts - RN Travel Nurse Traveling Dartmouth and Exeter, New Hampshire
If pictures are worth a thousand words then American Traveler Lorna Rae can't stop talking. Lorna's photo captures time and reflection wonderfully, as she explains her stay in Dartmouth and Exeter as one that revitalized her spirit and gave her a sense of newly found freedom. The buoyant aspect of the background balloon, plush landscape, and calm water in the photo are a metaphor and tribute to the strong will and character of this very talented ER travel nurse and her duties everyday in helping people overcome unexpected circumstance
Famous authors from this area include John Irving (The World According to Garp), Dan Brown (The Da Vinci Code) and of course investigative writer, John G. Fuller, who wrote about well-documented UFO close encounters in Exeter in 1965. The area is ideal for the "outdoorsy" person who loves mountain climbing, skiing, fishing, hiking, and biking. The towns are chock full of American history, and academic exploits continue at Dartmouth College, an Ivy League school of the first founded 1769.
Heather W. - RN Travel Nurse, Traveling Colorado
"Just wanted to send you all a few pictures from the Rockies. I really love Denver!" American Traveler, Heather, takes in more fresh air in one day than some do in a lifetime. The Critical Care RN travels Colorado and lives life to the fullest in doing so. "It's absolutely beautiful here and there is so much to do," says Heather. She loves the fall and winters in this part of the country and finds the breathtaking  beauty of the mountains a welcome retreat for the soul.
The Rocky Mountains are roughly 120 million years old and were formed as a result of tectonic plates from the North and the West colliding in what today is called the Columbia Orogeny.
American Traveler salutes travel nurse Heather for her hard work and devotion to patients, and to all who take part in preserving America's wonders and the beauty of nature.
Pictured to the right is travel nurse Heather (center) enjoying Rocky Mountain State Park with fellow nurses she met at orientation.
Meet Your Consultant
Kristin Z., Senior Consultant
Working at American Traveler for ten "wonderful" years, Consultant Kristin Zandee finds all the best jobs in all the right places.
"My goal is to exceed travel nurse expectations," she said. "To go beyond high-pay and free private housing. To make travel nursing an adventure."
A self-proclaimed "outdoor junkie" and "still a big kid," the Long Island native says every travel nurse destination has vacation potential. "It's important to have fun while travel nursing and explore as much as possible."
She enjoys just about everything outdoors. Having fun is a priority for the staffing expert and hiking, biking, and running with husband Tory keeps her at the top of her game. He's a tennis pro who coaches teens and is "the best guy in the world," said Kristin.
Kristin has mastered the fine art of matching candidates with the Ultimate Travel Nurse Job at American Traveler, where new settings and new sensations are all part of the travel nursing experience. She's become great friends lately with an ER/CC RN who for her entire life had never left North Carolina.
"It was great to hear about all the places she'd never been, and the adventures and new things she did while traveling - see the Pacific for the first time, taste wine in Napa, the Grand Canyon, Vegas ..."
Travel nurses keep coming back to American Traveler for outstanding client support and a work ethic second to none says Kristin. "It starts with the application process and never stops. The teamwork is truly amazing."
It takes a very special person to do what nurses do everyday, says the recruiter. "And they should be treated special in return."
Candidates find Kristin funny, dynamic, and professional, and report that she's one of the best recruiters they've ever had. Call Kristin today at 800-884-8788 to find out more about travel nursing adventures at American Traveler.
Travel nurses at American Traveler have the option of changing nurse jobs and locations every few months or they can choose to be more permanent and stay in a position for several years. Travel nurses are assigned a travel consultant who arranges everything to ensure each person gets his or her "Ultimate Travel Nursing Job." American Traveler's travel nurses can live and work virtually anywhere in America at the nation's best hospitals while earning top pay, enjoying free furnished housing  and several weeks of vacation between assignments. All employees can contribute to a 401(k) plan starting the first of the month following start date, which could be as little as one day. American Traveler matches contributions immediately and continues to match each pay period. This is a significant benefit over permanent nursing jobs where there's often a one year waiting period to enroll.
American Traveler also welcomes other types of healthcare professionals, such as physical and respiratory therapists, who also make lucrative salaries and enjoy the same benefits and flexibility as travel nurses. As the fastest growing travel nurse staffing agency in the industry, American Traveler has consistently provided personalized customer service with experienced travel consultants who strive to meet each traveler's professional and life goals.
To join the travel nurses and allied healthcare professionals of American Traveler, call 800-884-8788 or apply online.
Thursday March 01, 2007