Travel Nurse News - Advice from Recruiters
Experts' Valuable Tips for a Great Travel Nursing Experience.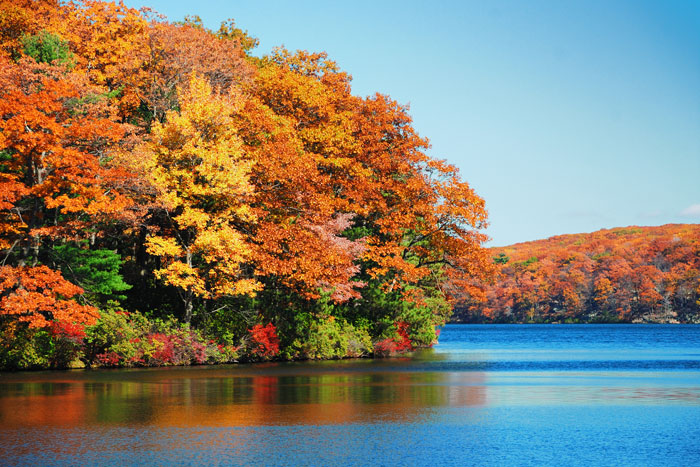 How to Experience the Best of Travel Nursing
Experts' Valuable Tips for a Great Travel Nursing Experience
Senior Recruiter, Kristin Zandee, says "My goal is to exceed travel nurse expectations, to go beyond high pay and free private housing; to make travel nursing an adventure." A self-proclaimed "outdoor junkie" and "still a big kid," the Long Island native says every travel nurse destination has vacation potential. "It's important to have fun while travel nursing and explore as much as possible."
Recruiter Jennifer Rayner reminds new travel nurses to always keep all their receipts and "to look forward to looking back at every travel nurse job as a learning experience." She says both new candidates and experienced travel nurses alike should always do their homework before leaving on assignment, and to seek out as much information and local flavor as possible when they arrive.
Featured Travel Nurse Location
Travel nurse from Vancouver tells of New England travel nursing adventures
"I have been with American Traveler for six years. They're fair and treat you like family." -- Alissa, RN, American Traveler
Travel nurse careers at American Traveler include a great deal of personal satisfaction, says travel nurse, Alissa. Finishing up an assignment in Fall River, MA, the ER specialist emailed the gang at American Traveler with some highlights of her trip.
"So far, my most exciting adventure was to Provincetown," says the travel nurse. "I've explored mansions along the shore in Newport and seen a New England thing done with food that I've never seen before: "Chicken Chow Mein on a white hamburger bun…bizarre!"
Alissa said the variety of seafood in New England is amazing. From all-you-can-eat crabs at the Lobster Pot to quahogs, stuffed scallops and fried clams, "divine," said the travel nurse of six years.
What Alissa says she enjoys most about her travel nursing career is the constant challenge of working new environments, while meeting friendly people along the way and learning new things about the practice. She continues to travel with her two cats, Lucy and Nayla, and says her American Traveler Consultant, Jenny is there when she needs her most, looking out for the travel nurse's best interests wherever she can.
Alissa's taking a short break from her travel nursing career to visit family in Vancouver. She's working on her BSN online and looks forward to her next travel nursing job with American Traveler.
Maine Travel Nursing Job Delivers Fast-Paced Lifestyle and Excitement into Career of this Former Paramedic
This travel nurse was kind enough to write her recruiter, Anita M. An excerpt here:
Hello Anita,
Here are a few pictures from Maine! This is me and my dog, Sasha, sight-seeing during my travel nursing job in Maine. I am having a great time and so is Sasha; she always serves as a conversation piece wherever we go.
I also wanted to thank you for all of your hard work and helping me start my first travel nursing assignment. American Traveler was the only travel nurse company that would honor my paramedic experience and apply it towards a travel nursing career. I cannot express how grateful I am for that at this time in my life. I only look forward to what the future has in store, traveling to new and exciting places.
I can remember the first time I spoke with you and how assertive and honest you were then and remain now. A month has almost gone by in Northern Maine, and I love every minute so far. There were a few lonely nights at first, but it is such a good feeling to enjoy being at work again!
Before this travel nursing assignment started I questioned whether or not I really wanted to stay in the nursing field. I felt like something was missing and I was stuck, unable to find the change that I longed for. I think as a paramedic I was used to constant change, variability from day to day, and most of all the feeling that I truly helped someone in need. Now, as a travel nurse, I am gaining all that back and I am truly excited to see new places and find out where a travel nursing career can take me. On the side picture, it's Sasha and I having a great time on a shoreline hike. My mother visited me for a few days and enjoyed kayaking as well!
Thanks again for believing in me and putting the personal touch to every phone call and email you send!
Sincerely, S. H. - ER travel nurse on assignment in Maine
Anita's advice to first time travel nurses has always been, "Do your homework!" Have some great plans to maximize your travel experience. Pack lightly...you can always find a Target if you've forgotten something. Bring pictures in frames to make your apartment feel homey right away and most of all... HAVE FUN!"
What is Sarcoidosis?
Sarcoidosis is a multi-organ system disease with no known cause. It commonly affects the lungs, skin, eye and lymph nodes where the abnormal tissue development is seen in multiple areas.
Cathy T., an American Traveler Travel Nursing Clinical Coordinator, has formed the East Tennessee Sarcoidosis Support Group (ETSSG) and is involved in a national Sarcoidosis research project spearheaded by Dr. Wonder Drake, at Vanderbilt University, as part of a unified effort to one day beat this incurable disease.
The East Tennessee Sarcoidosis Support Group had their first Sarcoidosis Walk & Talk on May 31st at Campbell Station Park and Trails, in Tennessee. Cathy shared with us these details about the event:
Shellie H., an RRT from Fort Sanders Medical Center, explained what Pulmonary Rehab is and how we would benefit from this medically monitored program. She had great handouts to encourage self monitoring of our respiratory and cardiac status while exercising to ensure we did not over exert ourselves while walking. Shellie also demonstrated Sa02 monitors and pulse oximeters, reviewed the importance of diaphragmatic breathing, and gave us lessons on how to perform it correctly. Also discussed was how to monitor daily air quality reports so that we could avoid outdoor activity on days when the air quality could be damaging to our already weakened pulmonary systems (airnow.gov). The group learned how to sign up for email and text alerts.
Those of us, who were able, walked the trails in the park. Those who couldn't walk enjoyed the fresh air and beautiful day from the gazebo. It was a wonderful day of educational learning and exercising.
Tuesday July 01, 2008